It was pretty time-consuming making sure that all my two hundred or so designs were exactly the correct dimensions and resolution before uploading them, especially when I added Red Bubble, http://www.redbubble.com/people/helikettlehttp://www.redbubble.com/people/helikettle hoping to sell prints of my soft pastel paintings.
But I fondly imagined that I'd then sit back and wait for the money to come rolling in as I'd done previously with a UK site Yoodoo.com http://www.yoodoo.com/cardDisplay.aspx?state=cards&cardOffset=0&cardArtist=63&pn=1http://www.yoodoo. who had approached me about 5 yrs previously when they saw my pastel paintings website.
I soon discovered that this was not how it worked, although one of my Christmas cards somehow began selling well straight away. I learnt that we need to have thousands of items in each online store, that choosing keywords/tags is of the utmost importance and more than anything, 'promotion' is the name of the game.
So following advice on the forums, I opened a facebook account and set up a fan page http://www.facebook.com/pages/Judys-Art/230087954389?ref=mf - it took me all day to set up (and even then I'm not sure I've got it right!) and I'm not very convinced that it does anything for my sales as nothing much seems to happen there! I also set up a MySpace account, but that quickly fell into neglect as time spent there seemed even less productive.
I also emailed the links to my stores to everyone I could think of but didn't want to push it with friends and acquaintances. And I've tried to take advantage of every offer of free promotion through other Zazzlers' blogs and Squidoo lenses.
The other 'promotional tool' that I've set up is my blog!
Keeping it up to date takes another quite large 'bite' out of my time, but, whether or not it actually helps me to make sales (I have no way of knowing!), I think there are other reasons why I like having a blog. To be honest, to me probably the most attractive aspect of blogging is that I simply enjoy writing! But also I find it has made sure that I kept up the creative work in order to have something to blog about at times when the promotional stuff might have taken over my life.
When faced with my very own patch of webspace that I can do almost anything with, the question arises, what shall I post on my blog? I don't find blogs that are purely promotional at all interesting
- and there are plenty of them out there! But I do have the 'widgets' for my online stores below and down the side of my blog. And now that I've found out how to link to my Zazzle store through an image of one of my products, I occasionally use that facility.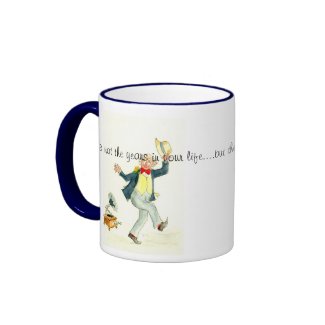 'Young at Heart' Mug
by
helikettle
View other
Mug Mugs
I do like blogs that are reasonably open and honest, that publish the downsides as well as the successes, like this Mother's Day card I've attempted to make today!
I like blogs that tell me something about the person who is writing them but include some advice and/or information as well - I think one of the biggest advantages of the internet is that you can learn so much from it, though of course one has to remember that not everything you read will accurate or true!
In short, I like a blog to have variety. So I've tried to include in my blog all of these 'ingredients' that I find attractive, first warning my readers that it may turn out to be a bit of a 'hodge-podge'! And now that I've begun to find ways to sell my greeting cards locally as well as online, I've chronicled my progress with that too, so it's a real 'mixed bag' of autobiography, musings about art, hints and tips and a little 'local colour'
Here's more of Judy's beautiful art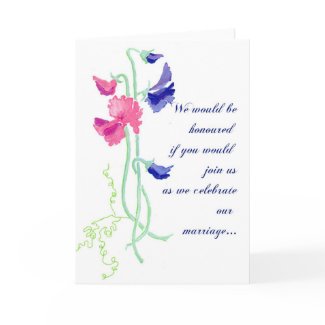 "Sweet Pea" Wedding Invitation Card
by
helikettle
View more
Sweetpea Cards
Algarve Boat Tote Bag
by
helikettle
Design a
personalized bag
on zazzle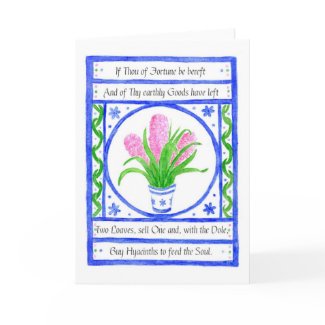 'Hyacinths' Greeting Card
by
helikettle
See other
Flowers Cards
Gone fishin' Tote bag
by
helikettle
Create a
tote bag
from zazzle.com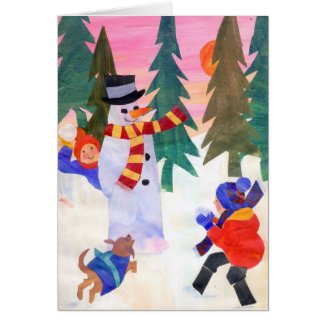 Snowballing
by
helikettle
Make
personalized note cards
on zazzle.com