Do you need a gift for a teacher. Christmas is coming soon so now's the time to think about it.
If you have several teachers to buy gifts for these little keychains are only $3.85
An ornament is a great gift that everyone can use.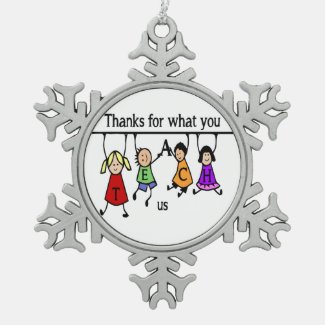 or how about a pen? It has the same cute kids holding the word TEACH and saying "Thanks for what you TEACH us!"
A mug is another perfect gift. Everyone can use one of those.
Now add a matching card ...
Maybe it's a Guitar Teacher. Well, here's a guitar pick
How about a cute tin of gum?
There's even Wrapping Paper
How about a poster to hang in the classroom?
And if you have a lady teacher